Thanks in advance for reading this article. I appreciate your interest and hope you get a few good ideas. I'd love to hear what you liked. Please write me a little COMMENT below. Start a conversation. Tell me what you think, and I'll reply. Promise.
=========================================================
Mothers Day presents occupy our thoughts these days.  Or soon will.
Mother's Day is just a few weeks away, right?  Are you ready for Mom's festivities?  Still considering your Mothers Day presents?
What!  Haven't even begun yet?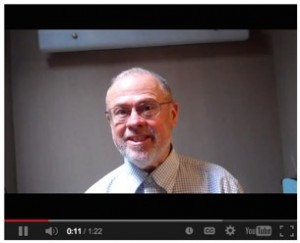 Well, there's the familiar bouquet of flowers or a lovely potted plant.  Or a selection of luxury beauty products or a box of her favorite chocolates. If you're more ambitious, there's breakfast in bed.  Or you can prepare a beautiful luncheon.  (And really, don't let Mom do the cooking!) Or take her out to a nice restaurant for brunch or take a trip to visit her favorite scenic spot.
If those ideas don't ring a bell for your Mothers Day presents, here's my very favorite suggestion.  Let's honor our Moms with Mothers Day parties!  If the weather cooperates, host a picnic at home, the beach, or a nearby park.   Or maybe arrange a family get-together for your own home-cooked dinner, with Mom's favorite dessert!
When you were younger, how many parties did Mom give you?  For every birthday, holiday, graduation, anniversary, or any special day?  Lose count?  Well, you'll love paying one of them back, and she'll be so pleased.
I recently wrote about planning wedding music or cocktail party music, how to plan a Mardi Gras party or any last-minute get-together.  To my mind, the basic steps are all the same, just the details change.  Today's topic is similar — it's easy to host parties as Mothers Day presents.
Begin by listing all of Mom's favorite things — food and drinks, music, flowers, costumes, decor, party favors, singing and dancing — everything you can imagine.  Create a way to include each one in the celebration.  Then create a timeline, and tackle each item, one by one.  Track your results, to monitor your progress.
Truly memorable Mothers Day parties needn't be complicated, but the more elaborate your design, the more you'll need help.  Be sure to ask, and get people involved.  That's half the fun!
Finally, a few more ideas:  Have each guest prepare a very special toast.  Use one of Mom's favorite subjects as your party's theme — like rock music, a movie or TV program, Disneyland, scrapbooking, or gardening.  Can someone prepare a PowerPoint slide show?  Invite some of Mom's special personal friends, and include a surprise or two.  What Mothers Day presents they will be!
The nicest gift you'll give Mom, and your entire family, is the precious time you'll devote to creating Mothers Day presents.  What presents will you be giving?
CLICK here to tweet this post, and join our Magnolia Jazz Band fans on Facebook.  You'll receive daily tips for planning wedding and party music, and you'll get reminders for our public events.
.

Thanks for reading this article. I appreciate your interest and hope you get a few good ideas here. Got one or two? I'd love to hear what you liked. Please write me a little COMMENT below. Start a conversation -- I'll reply. Promise.
By the way, does a friend need help selecting wedding or party music? Do them a favor: EMAIL this article, or SHARE it on Facebook, LinkedIn, or Google+.
And if you find my blog useful, please LIKE it, TWEET it, and SUBSCRIBE for more ideas. Use those cute little icons below.
Meanwhile, the Magnolia Jazz Band entertains at weddings and parties throughout the San Francisco Bay Area. If you are ever nearby, you'll love catching us in action, seeing and hearing us create a great mood.
How can I help you? Call 408-245-9120 or use Robbie@MagnoliaJazz.com. Planning a celebration? Ask about our availability.
If you like this post...