No one wants a "cookie-cutter" wedding — same as everyone else's.
At least no one I've ever spoken with.  How about you? 
Perhaps you're dreaming of a "one-of-a-kind" celebration with family and friends.  Memorable and personalized, reflecting your own special interests and passions. 
In my experience, one of the best ways to personalize your wedding is to customize your wedding music.
Many brides and grooms I speak with understand this, so the question I often hear is "HOW do I customize wedding music?" 
I frequently write here about helpful methods for customizing wedding music.
And I find that asking "Why" often leads to the most effective method.  Here's a story to show what I mean:
Gamble Garden, in Palo Alto, is one of my all-time favorite locations for a San Francisco Bay Area wedding.  We play there often, entertaining wedding and party guests at several beautiful spots in their lovely garden. 
It's an estate in an old residential neighborhood where amplified music outdoors is forbidden, so we always play "acoustically" there.  My favorite! 
Thanks to my friend, top photographer Vinh Nguyen, for these wonderful photos: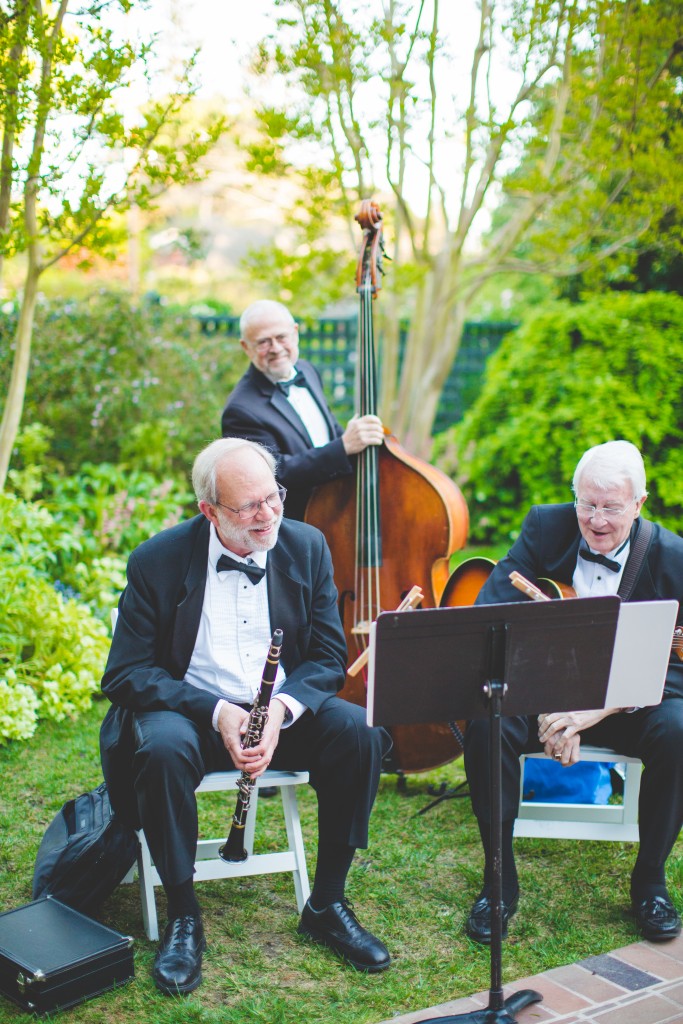 Here we are at a recent wedding reception.  We set up next to Gamble Garden's Carriage House patio, where the guests were enjoying their dinner and dancing.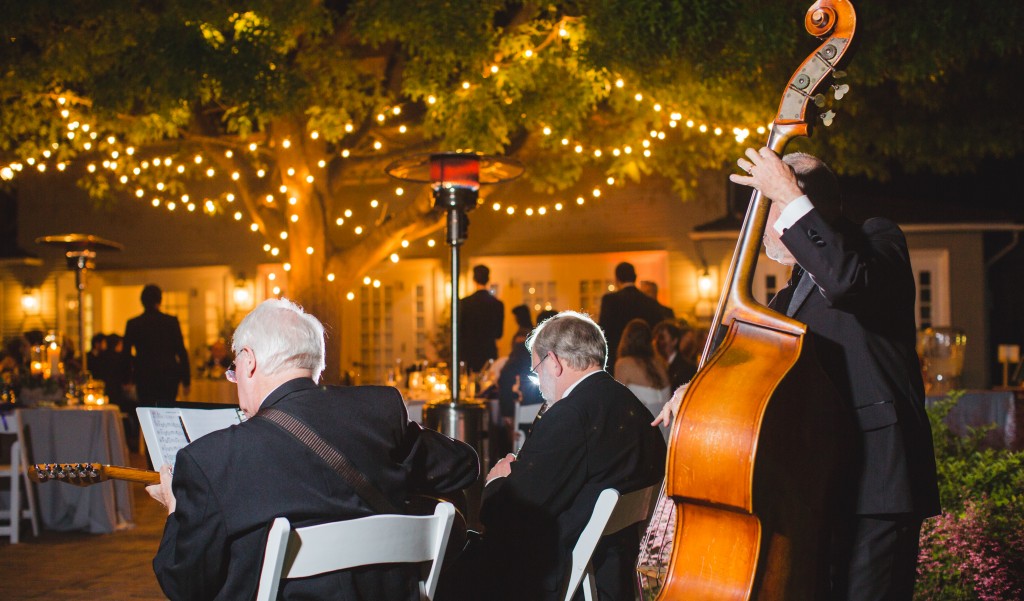 Dancing!  That's where Sarah and Akin, the bride and groom, customized their music.  Not exactly famous for their dancing (they told me they'd never danced before), they decided to surprise their guests with "Fly Me to the Moon" as their first dance.  They created a lovely dance routine and practiced at home to Frank Sinatra's famous 1964 recording with Count Basie's band.
Here's "Why?" we customized their music:
The recording lasts about 2 ½ minutes, so we carefully practiced playing the song for exactly 150 seconds.  Then Sara and Akin caught us playing at a wedding show 2 weeks before their wedding and used their iPhone to record our version. 
A bit more dance practicing at home followed, adding a dramatic "dip" at the end of their routine, and at the reception their first dance was a tremendous hit!  The next morning, Sarah thanked us in a glowing recommendation on Yelp.
Congratulations Sarah and Akin!  And thanks to their fabulous wedding coordinator, Denise Rice, who created a gorgeous celebration and kept all the loose ends tied up perfectly!
At another wedding reception several months earlier, also at Gamble Garden, the bride and groom — a bit more on the shy side — selected soft music for their small, sedate reception.  Again their choice of music was perfect, suiting their personal style.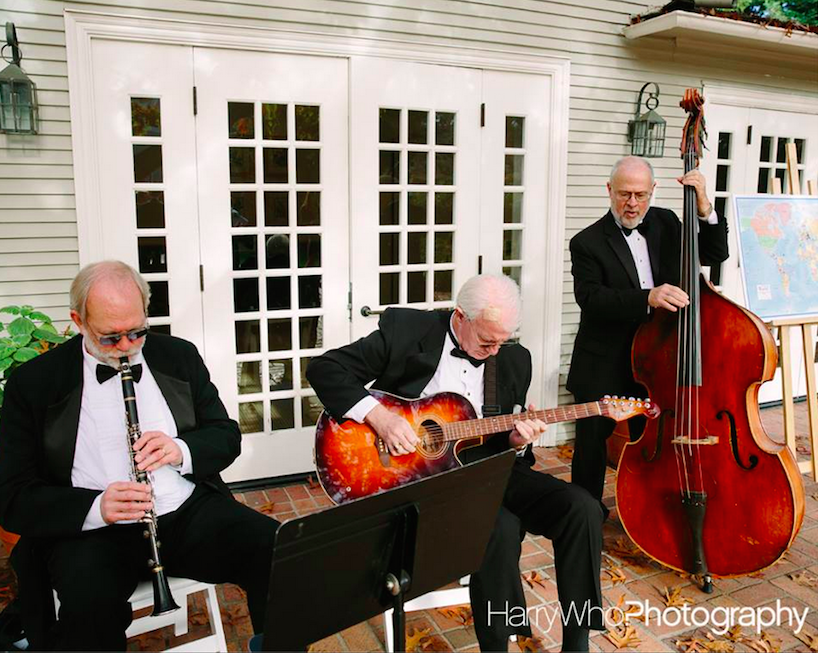 Thanks to my friend, veteran photographer Harry Who, for this nice photo.  This time we set up next to Gamble Garden's Carriage House so our soft music would reflect off the wall and carry well, staying low enough to encourage everyone's comfortable conversations.
Over the years, we've helped other brides and grooms customize their wedding music with their favorite tunes, popularized by Fred Astaire, Dean Martin, Elvis, the Beatles, Rolling Stones, Chuck Berry, Stevie Wonder, Ray Charles, Roy Orbison, Sergio Mendes, Cold Play, Andrea Bocelli, Christina Perri, and many more.  It's a long list, including compositions by Bach, Pachelbel, Wagner, and Mendelssohn.
Give us a little time, and we can learn to play practically anything.  What's YOUR favorite wedding song?
So here's a tip.  You can customize wedding music with your own personal touch.  Select music for your wedding's significant moments — or for the entire festive mood — to reflect your own personal style.
.
CLICK here to tweet this post and join our Magnolia Jazz Band fans on Facebook.  You'll receive daily tips for planning wedding and party music, and you'll get reminders for our public events.