Thanks in advance for reading this article. I appreciate your interest and hope you get a few good ideas. Please write me a little COMMENT below. Start a conversation. Tell me what you think, and I'll reply. Promise.
=========================================================
"Permission Marketing" seems like the way to go these days.  It means when you're marketing something, respect your prospects and entice them to contact you.  Enchant them, and stop bludgeoning them with intrusive ads about how wonderful you are.
It's about re-aligning your attitude, not just re-phrasing your slogan.  Be remarkable and appeal to your prospects as a friend.  Have them looking forward to loving your "whatever".  Have them discover for themselves "what's in it for them".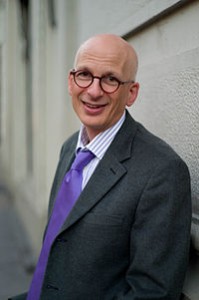 Permission Marketing is a term popularized by Seth Godin, entrepreneur, author, and speaker.  If he were a chef, Seth Godin would be presenting food for thought.  Delicious tidbits to whet your appetite, but you can make a stunning meal with these appetizers.
Don't you love an insightful comment?  A thoughtful sentence or two that expresses the heart of an idea.  Bold and probing, but short and sweet.  That's what Seth Godin produces every day on his blog and in his books, on a range of topics including marketing, writing, spreading ideas, blogging, managing your business, and living your life.
I'm one of his MANY fans, following Seth Godin's blog regularly and reading several of Godin's popular books, with intriguing titles like Permission Marketing, Meatball Sundae, Purple Cow, and All Marketers are Liars.
I'm sure Seth Godin's advice helps me market my band for wedding and party music.  Because I have many marketing "irons in the fire", it's difficult to point to just one specific piece of advice that's working well.  Instead, all his suggestions taken together tell me how well I take care of the people we entertain.
So do their testimonials on Yelp and Wedding Wire.  And their "word of mouth" referrals just might be the best marketing of all, you know?
So let me ask, are YOU planning music right now?  Or sometime down the road?
If not right now, what are you working on?
Do you realize, whatever else you're doing, somehow we're always marketing?  Every minute, we're setting the scene for buying something, selling something, and often both — an idea, a product, a service, you name it.
How about YOU? Where do you get advice for marketing?  How is it working out?
.
CLICK here to tweet this post, and join our Magnolia Jazz Band fans on Facebook.  You'll receive daily tips for planning wedding and party music, and you'll get reminders for our public events.
Thanks for reading this article. I appreciate your interest and hope you get a few good ideas here. Write me a COMMENT below. Start a conversation -- I'll reply.
Does a friend need help selecting wedding or party music? Do them a favor: EMAIL this article, or SHARE it on Facebook, LinkedIn, or Google+.
And if you find my blog useful, please LIKE it, TWEET it, and SUBSCRIBE for more ideas. Use those cute little icons below.
Meanwhile, the Magnolia Jazz Band entertains at weddings and parties throughout the San Francisco Bay Area. If you are ever nearby, you'll love catching us in action, seeing and hearing us create a great mood.
How can I help you? Call 408-245-9120 or use Robbie@MagnoliaJazz.com. Planning a celebration? Ask about our availability.
If you like this post...