How do I choose the band's best promotion photos?
Are these some of our best promotion photos?
What features do I want in the pictures?
What would YOU want?
Here's a clue to what I prefer.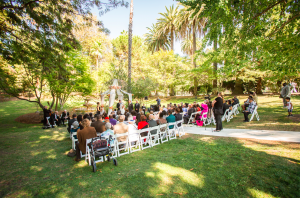 Recently my friend Eli Pitta gave me this picture of us he took at a wedding at the Palmdale Estates, in Fremont.  CLICK to enlarge photo.
Eli is a wonderful photographer, and he caught exactly what feature I think makes the best promotion photos.
Can you guess the crucial feature?
Here's another clue:  Some Realtors tell me they like to "stage" a house so their prospective buyers will visualize the place decorated with their own furnishings.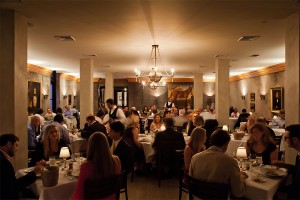 Still another clue:  Some time ago my wife and I enjoyed a wonderful dinner at The Peninsula Grill, in Charleston, SC.  Since then I've subscribed to their email newsletter, mainly to remember that evening and to see beautiful examples of their best promotion photos.  Here's a recent one:
Got it?
I think your best promotion photos show people enjoying whatever you provide.
In my case, I like photos that show people enjoying the upbeat, elegant mood we create.  Wherever we are — at a lively party, business reception, formal banquet, or romantic wedding ceremony.
Browse around this blog to see more pictures of people celebrating with our music.
It kills me to see a hotel or a restaurant advertise their facility with a photo showing a quiet room full of tables and chairs, but no people.  Imagine you're searching for a room to hold your next celebration.  Wouldn't you want to visualize your festivities in a room filled with people happy to be there?
Don't get me wrong. I like our "studio" portraits, because they show who we are.  Of course, people want to see what we look like.
But I think our most effective promotion pictures show what we DO.  How our music helps people have a good time celebrating.
So whatever YOU do, let me give you a simple tip for selecting your own best promotion photos:  Include people enjoying what you provide.
YOUR turn:  Do me a favor.  Tell me about your best promotion photos.  Show me your favorite.  What makes it special?
.
CLICK here to tweet this post, and join our Magnolia Jazz Band fans on Facebook.  You'll receive daily tips for planning wedding and party music, and you'll get reminders for our public events.
{ 6 comments }