Earlier today, my wife and I decided to take a relaxing break!  It's always work, work, work around here, so we often take a relaxing break to stay as sane as we can manage.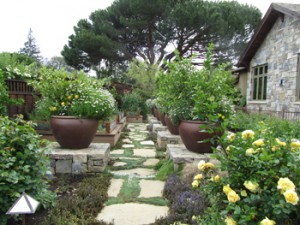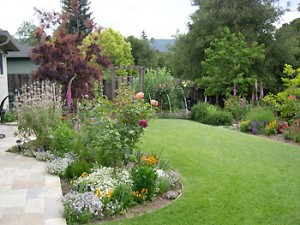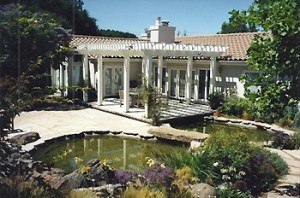 This time, as we do every year, we participated in the Garden Conservancy's Open Days program.  This nationwide program, run by volunteers, gives people eye-popping opportunities to visit some of the most outstanding private gardens in the area.
Here are three of the places we visited today.  Like to know some of the details?
What a day!  I love visiting beautiful gardens and working in my own garden.  Some of my favorite moments happen when I garden.  Especially when I start daydreaming.
It's always a thrill to appreciate more of nature's beauty, nature's rhythm, nature's cycle of life.  To recognize that every action has consequences, and that sometimes even the smallest effort will have an enormous result.
It's humbling to recognize that ultimately we're at the mercy of nature's power.  That whatever changes we make here and there, will endure or not according to a larger scheme of things.  A process which we can barely glimpse.
Still, we struggle to create beauty — in our gardens and everywhere else.  Most of all, I think the greatest lessons gardens teach me is to plan carefully, work persistently, and be patient.  Sooner or later, the reward comes.
Now, back to helping people with their weddings and parties.
How about YOU? Do you love gardening?  Visiting beautiful gardens?
CLICK here to tweet this post and join our Magnolia Jazz Band fans on Facebook.  You'll receive daily tips for planning wedding and party music, and you'll get reminders for our public events.
How can I help you? Ask about our availability. Call 408-245-9120 or use Robbie@MagnoliaJazz.com.
The Magnolia Jazz Band entertains at weddings and parties throughout the San Francisco Bay Area. If you are ever nearby, you'll love catching us in action, seeing and hearing us create a great mood.
Thanks for reading this article. I appreciate your interest and hope you get a few good ideas here. Write me a little COMMENT. Start a conversation, and I'll reply.
Do you know a friend who needs help selecting wedding or party music? Please do them a favor: SHARE this article.
Or POST in on Facebook, LinkedIn, or Google+. And if you find my blog useful, please LIKE it, TWEET it, and SUBSCRIBE for more ideas. Use those cute little icons below.
If you like this post...