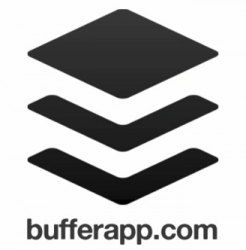 The Buffer App has become one of my favorite software tools for marketing online.
I'm a professional musician, not a computer wiz or marketing expert, and taking care of business doesn't come naturally to me.  With some caution, I'm learning to use social media for marketing the band.  I'm constantly working at all of it—practicing my skills and searching for ways to become more efficient.
This is where software tools like Buffer App, Evernote, Dropbox, Hootsuite, and more come into the picture.  Let me give you an unsolicited testimonial for Buffer App.  I'll talk about the others another day.
I can use Buffer App to email and schedule posts to Facebook, Twitter, LinkedIn, and more.  On my desktop, laptop, iPhone, or iPad, Buffer helps me post articles I find on browsers and news readers, like Google Reader, Reeder, and others.   Buffer gives me analytics and insights on each post, to help me enhance the best posts and improve the worst.
So far, most of my activity with Buffer App has been posting articles about social media marketing and wedding and party music onto my Facebook, Twitter, and LinkedIn accounts.  I'm finding these posts are useful and interesting to many people visiting my pages and profiles.
I can schedule articles a few days at a time, and for each I decide which social media channel to post to and what time to send.  This saves me tons of time, and you might be interested to do something similar.
And talk about spectacular customer service!  Late last night I emailed Buffer App:
Hello, thank you in advance.  I need help.
I'm trying to use Reeder to post to Buffer, but I can't connect
to the Buffer account which uses my email address.
I used to have a Buffer account but haven't used it for months.  
Now I'd like to resume but I've forgotten my password.  
So I sign in with Facebook and wind up with another account
I can't add my email address to, because your site tells me it's
already being used.  Your website also informs me that the
account with my email address has no password.  
No wonder I can't log in.
It's all too confusing for me.  Can you please advise how to
connect to the account which uses my email address?
and 90 minutes later I received this wonderful reply:
Hi Robbie,
Great to hear from you

Sorry for the hassles here. There seems to have been a slight technical hitch where two accounts with the same email address have been created in the past. I've just deleted one just now, which didn't have any social profiles connected, and you should be able to sign in to your original account again.
To be sure you can access, I've also just reset your password to [I deleted. RS]. If you could sign in with your email and this new password, and then once inside head to: http://bufferapp.com/account/password to change it to a memorable and secure password of your own.
Hope that helps! Let me know if you have any other questions, I'll be delighted to hear from you.
All the best,
Alyssa Aldersley
Happiness Hero
What a useful tool!  What a wonderful company!
YOUR turn.  What's YOUR favorite software tool?
Thanks for reading my blog. I appreciate your interest and hope you get a few good ideas here. Please comment and continue this conversation. I'll reply to you, and so will others who share your interest. You'll make new connections.
If you find this blog useful, here are four things you can do:
• "COMMENT" (Tell me your thoughts in the "Comment" box below),
• "LIKE" this post (Click the "+1" and "Like" buttons). Give me your vote,
• "SHARE" (Tell your friends by Email or post on Google+, Facebook, Twitter),
• "SUBSCRIBE" to this blog for more of my thoughts (Click the "RSS").
The Magnolia Jazz Band entertains at weddings and parties throughout the San Francisco Bay Area. If you are nearby, you'll love catching us in action, seeing and hearing us create a great mood. In the meantime, please join our Magnolia Jazz Band fans on Facebook to receive daily tips for planning wedding and party music and to receive reminders for our public events.
If you like this post...